Thank you for visiting Charting Creations, your home for unique charts, kits, and stitching supplies!
We specialize in charting counted cross stitch; from large heirloom quality charts to simple and fun silhouettes. We also offer unique and hand crafted kits of our designs, using genuine DMC floss, DMC or Zweigart fabric, and beautifully printed and crafted floss cards, all at affordable prices!
Our artwork is fully licensed from artists all over the world, and we take pride in offering a wide range of designs for every taste and skill level.
Each design has been individually crafted using industry leading software and is carefully edited by hand. The first image is the original artwork, and the second is the stitched mock up, which shows you what your finished piece will look like. With over 16 years of stitching experience, we strive to make each chart a piece you will treasure forever.
We work with suppliers on every continent to stock and deliver quality stitching materials and designs. From fabric, to floss, accessories, and charts from dozens of designers, we try and carry everything you need for your next stitching project. Uniquely Canadian, we pride ourselves on competitive pricing and affordable domestic and worldwide shipping to keep you in stitches.
New Products For October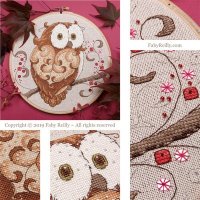 Sparkly Owl Hoop
$12.00 USD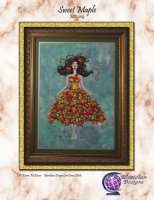 Sweet Maple
$13.00 USD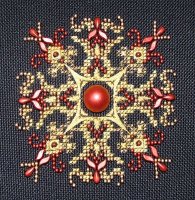 Lava Red Sparkler
$6.00 USD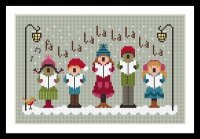 Tis the Season
$12.00 USD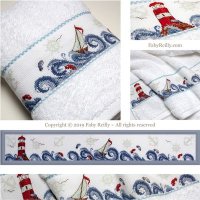 High Seas Band
$14.00 USD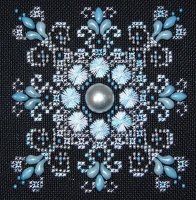 Baby Blue Sparkler
$6.00 USD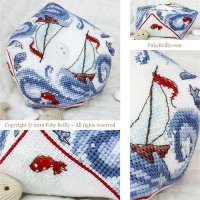 High Seas Biscornu
$12.00 USD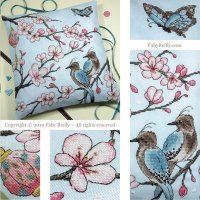 Cherry Blossom Cushion
$14.00 USD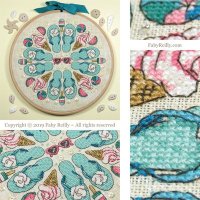 Summer Dreams Mandala
$12.00 USD